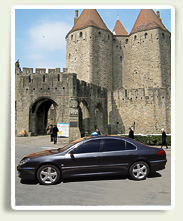 We are at your service 24 /7 to help plan your journeys and to free you from the constraints and worries of transportation.

We will of course provide a shuttle between the Port du Canal in Trebes and the Citè de Carcassonne, but equally our service includes travel to/from the railway stations and airports within Languadoc-Roussillon (Montpellier, Beziers, Perpignan), Midi-Pyrénés (Toulouse, Blagnac) as well as Catalonia (Gerona).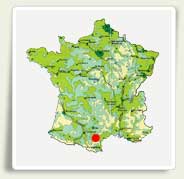 We will gladly work with you to arrange a personalised programme, so please do not hesitate to tell us your requirements.


Our experience of medical transportation guarantees that you will have a journey without the stress or the worry of organising an itinerary.

Read more...



The range and wealth of the cultural, architectural and natural resources within the Aude is huge. We are at your service to plan and to take you to visit the places of your choice.

Read more...