We will meet you at the airport or railway station, and help you with your baggage. We can wait for you if your plane or train has been delayed, whatever the hour, so that you avoid the worries associated with travel and tourism.

Trèbes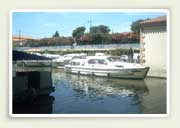 Trèbes is an attractive small town of 6516 inhabitants situated 94 meters above sea level. It covers an area of 1636 hectares where you will find all the amenities necessary for an enjoyable stay (shops, restaurants, hotels, banks, sports complex, municipal swimming pool (all year) and campsite).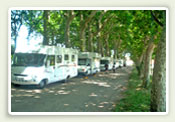 During the summer period from May to October, canal tourism is a major activity of the port of Trèbes ; and the banks of the Canal du Midi next to the port welcome numerous travellers in camper-vans who are in search of  peace.
Trèbes is twinned with Helsa Wickenrode, a town in Germany, exchanges are frequent, cordial and convivial.
Local Life
Every Wednesday there is a market on the bank of the Canal du Midi where you will find all types of commerce (butchers, early fruits and vegetables, clothing, regional products).
Two night markets  'Artisanat et Saveurs' are  held in mid-July and mid-August.
There is a substantive cultural life in Trèbes. The Office of Tourism offers numerous  exhibitions :
Exhibitions at the Galerie des Arts from April to June and October to December.
Themed exhibitions in April, May and September.
Exhibitions of regional products and arts and crafts.
' Summer Musicals' are held in the Arènes in July/August  featuring many different artists.  Entry is sometimes free. (Photo des arènes)
In December each year  the 'Magie de Noel' market is held over several days, where one can find a wide range of regional arts and crafts.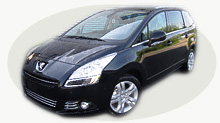 Your journey will be very comfortable. The taxi can carry 6 people, is  air conditioned and has a panoramic roof.  If necessary we can add a trailer. Thanks to GPS the best possible price for a journey an be calculated.
GPS
6 passengers
Air conditioning
Panoramic roof
Trailer car





You will be able to pay for your journey with your credit card.



You will find all informations about tourism in Aude on the audetourisme website.

Aude tourisme